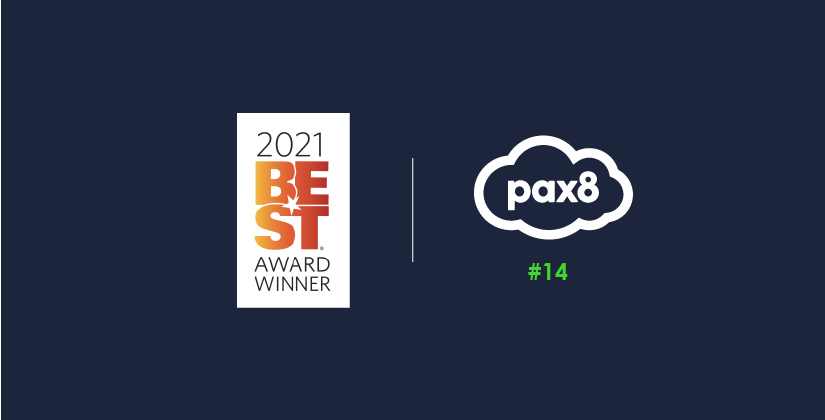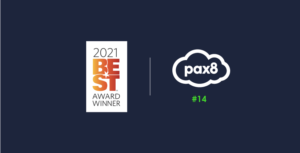 Pax8 Receives Prestigious Association of Talent Development's BEST Award
September 1, 2021 – Sageview portfolio company Pax8 was a recipient of the 2021 Association of Talent Development's (ATD) BEST Award. The BEST award recognizes organizations that demonstrate enterprise-wide success resulting from employee talent development. In such organizations, talent is used as a strategic business tool to get results. Pax8 is among 71 organizations from around the globe to receive the award this year, including the Best of the BEST, which goes to organizations that have won the BEST Award ten or more times.
"We are honored to be named a 2021 BEST Award winner by ATD," said Susan Mitnick, Chief Human Resources Officer at Pax8. "At Pax8, we provide our employees the skills and resources to build long-lasting careers and achieve great success through our comprehensive talent development program that includes blended classroom and virtual learnings, gamification, leadership training, and custom in-house created content. It is exciting to watch our employees grow and thrive and we thank ATD for this esteemed recognition."
Winners of ATD's BEST Award must demonstrate excellence across a variety of talent development initiatives, according to the ATD's website, including:
Talent development has an enterprise-wide role: involved in the executive team, creating solutions to business issues, and setting organizational strategy.
Learning has value in the organization's culture: learning opportunities for employees, C-level involvement, learning for growth of the organization, and innovation.
Learning links to individual and organizational performance: alignment with the business, efficiency, measurement of the effectiveness of learning, and success with non-training solutions for business needs.
Investment is made in talent development and performance initiatives.
Pax8 ranked 14th, which demonstrates the company's ability to produce measurable results in an extensive array of areas within the learning and development function for its employees.
Link to the full list of winners here: Full List of Winners