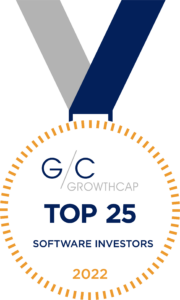 Jeff Klemens Named To GrowthCap's Top 25 Software Investors List For 2022
We're delighted to announce that Jeff Klemens was named to GrowthCap's Top 25 Software Investors list for 2022. Jeff has been with Sageview since the firm's inception in 2006 and has been an invaluable team member.
In his role, Jeff is responsible for helping lead the firm's investment ideation, sourcing efforts, transaction activity, and post-investment value creation. Jeff joined Sageview in 2006 as a Principal, and during his time has focused on software and tech-enabled businesses in compliance, e-commerce, security, and infrastructure sectors. Jeff has been heavily involved in ten investments at Sageview, including the firm's three highest-returning investments. Jeff's current investments include Anitian, Elastic Path, Ezoic, MetricStream, and Pax8. His prior investments include Avalara, GoPro, Reflexis, Alfresco, and Rapid RTC.
View the full list of awardees here: GrowthCap's Top 25 Software Investors of 2022
The Top 25 Software Investor for 2022 was awarded in October 2022. Nomination forms for the GrowthCap award was submitted by Sageview to GrowthCap, who evaluated all nominees based on the quality of the feedback they received from portfolio company CEOs, firm colleagues, as well as peers in the industry. Sageview Capital paid GrowthCap to be included on the final published list. The GrowthCap award is awarded by third parties that are not affiliated with Sageview. The number of nominees reviewed for the award, and the number of award recipients were not available to Sageview Capital. Therefore, those numbers and the percentages of nominees that received each award cannot be disclosed herein. The award is not indicative of Sageview Capital's future performance and does not reflect the experience of, or any rating by, Sageview Capital's investors or clients, and generally does not relate to investment advisory services to clients.