Creating a New Level of Supply Chain Visibility with Specright
by Mike McClure & Caitlin Vorlicek
The Sageview team is thrilled to lead Specright's $30 million Series B. Specright is at the forefront of specification data management software, a large and important category that is fundamental in the production and distribution of nearly all physical products. Specright Founder & CEO, Matthew Wright, and the entire Specright team have done an exceptional job identifying an unmet market need, building an innovative product to address that need, and evangelizing the Specification Data Management ("SDM") category. While SDM software is relatively new, the practice of managing specification data via analog means has been around for many years, and chances are you come in contact with a product that touches the Specright platform on a daily basis.
What is a specification ("spec") & why are they important?
To understand what Specright does, it is important to understand what a specification or "spec" is. Simply put, specs are the building blocks of all physical products. They are the raw materials, ingredients, and instructions that come together to form Stock Keeping Units ("SKUs") and Bill of Materials ("BOMs"). We were shocked to learn that most spec data today is stored in digitized documents – PDFs, Excel, email – or even on handwritten notes in file cabinets. While these documents contain the necessary spec data, the information is siloed in each document and can't be easily searched, analyzed or shared across teams. As a result, errors are made that cost companies millions of dollars annually and lead to unnecessary waste in the supply chain. One customer cited $1 million lost annually on improperly spec'd parts prior to deploying Specright. Another talked about $5 million lost annually on bad packaging. Many referenced the piles of product and packaging waste being sent to our country's landfills due to poor organization around spec data. The numbers are absolutely staggering.
How does Specright help?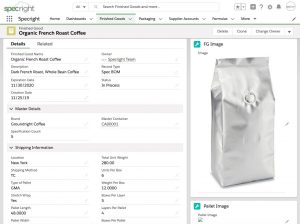 Enter Specright. Specright's SaaS platform allows customers to manage spec data – whether it be packaging specs, product specs, machinery specs, or other – in one easily searchable database so that information can be shared and analyzed across teams, departments, suppliers, and more.  Leveraging a spec-first approach, Specright is able reduce errors and drive efficiencies, leading to huge ROIs for customers. In a short amount of time, Specright has won name-brand customers like Johnson & Johnson, Colgate, P&G, Caterpillar, and Albertson's and influenced Gartner's Market Guide on Product & Packaging Specification Management. We spoke with 20+ customers during our diligence process, and the feedback was some of the best we've heard in our careers. Comments like "Specright saved us $1m in the first year alone" and "I'd quit my job if I had to give up Specright" were frequent.
With that kind of customer feedback, few direct competitors, a large market opportunity, and an exceptional team, it's easy to see why we are so excited to partner with the Specright team for this next chapter of the company's growth.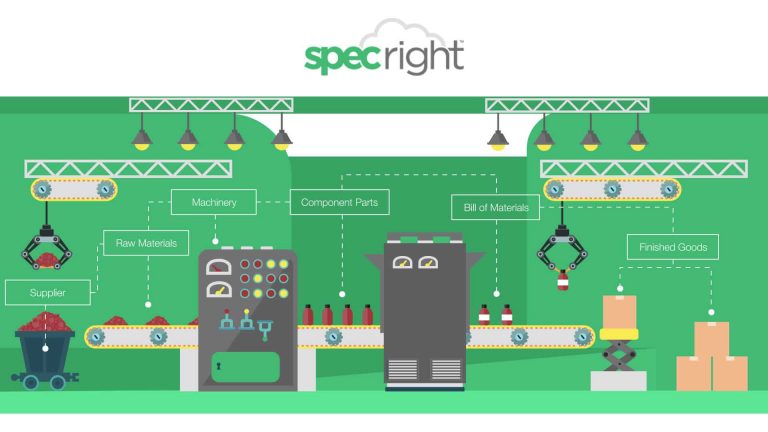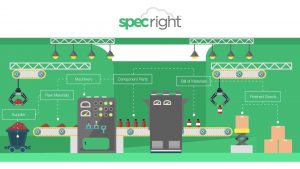 Visit Specright to learn more about the company!